Headlines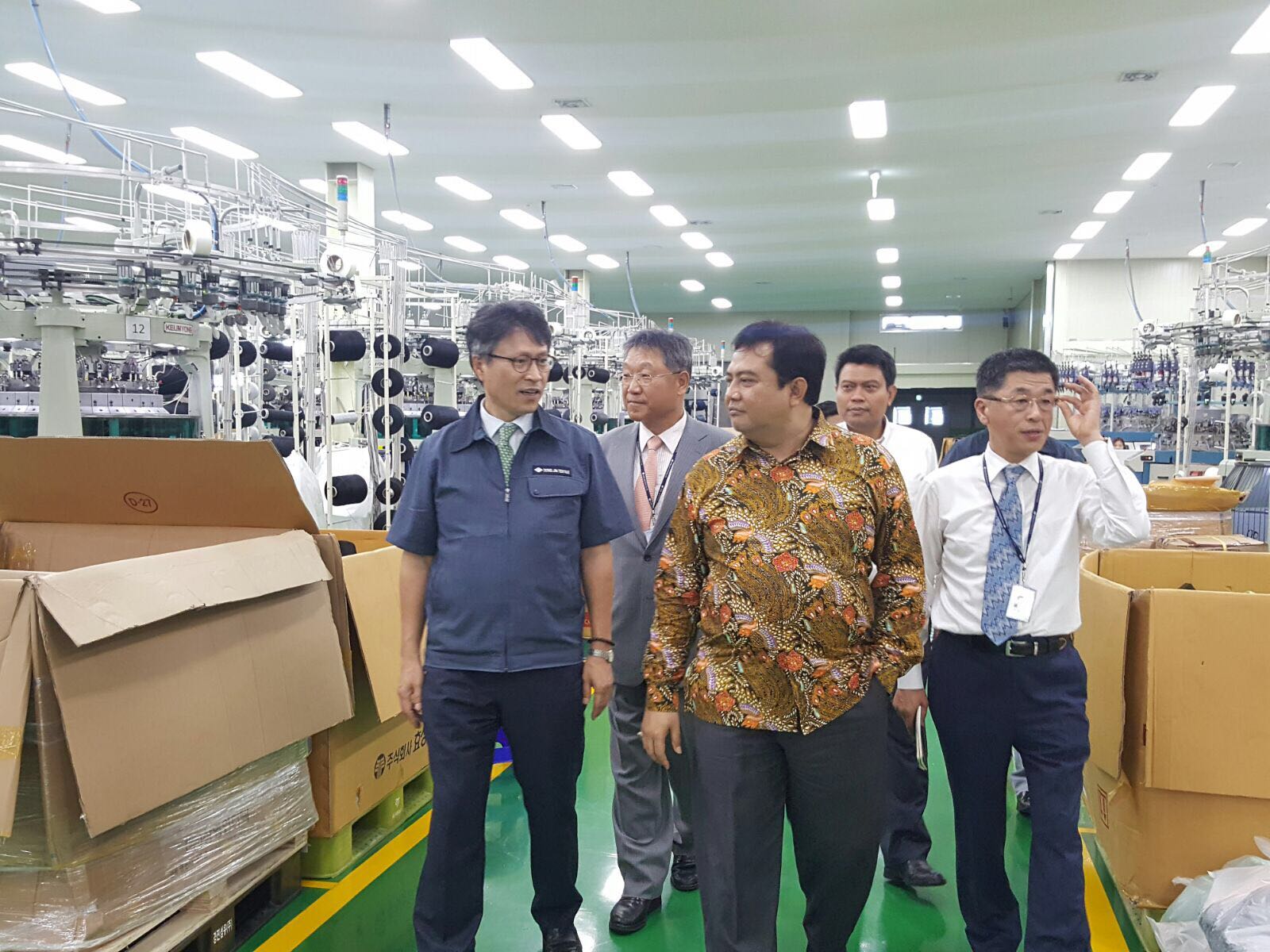 PT Dong-Jin Textile Indonesia, a foreign capital company from Korea, will start producing textile for sneakers in Karawang, West Java, on 2019. Planning to invest around Rp. 330 billion, the company next year will start the construction of the factory in the Karawang Industrial Complex.
The statement was delivered directly by the CEO of Dong-Jing Textile Co., LTD, Choi Woo-chui, during the visit of Ambassador Umar Hadi to his office in Busan on Wednesday (23/8). The Ambassador and Choi discusses the development method of his venture in Indonesia.
H.E. Umar Hadi expressed his interest saying that the investment in South Korea not only absorb a lot of work force but also has a role as an import substitute which at once increase the export comodities.
"Indonesian Embassy will help to connect the companies with education institutes such as vocational school and Institute of Textile in Indonesia, so they can recruit skilled employee," said Ambassador Umar Hadi.
The CEO of DOng-jin explained that his factory in Karawang will become the fourt built outside of Korea. The other factories has been built and is in production in Vietnam. The product from Dong-jin is syntetic textile for sneakers and mainly become the supply for famous brand such as Nike and Adidas.
The factory built in Karawang will applied the standard technology similar to those in South Korea, including for the waste treatment. So, it will be safe for the environment.
During the visit to Dong-jin Factory, Ambassador Umar Hadi was introduced to 8 Indonesian workers who are working in the factory. Imam (27) from Ngawi, Central Java, who has worked there for about 2 years, said that even though the job is tough, he is glad that the salary is acceptable. Moreover he canstay in a dorm near the factory and get 3 times meals. "We don't have any complain," he said to Ambassador Umar Hadi.
Ambassador Umar Hadi wished Imam and other Indonesia workers to stay healthy and keep the discipline for safety. "After completing the contact, you have to go back to your hometown with more exprerience and savings, so you can open your own business" said the Ambassador.
Currently, there are about 2000 Korean companies doing business in Indonesia. And at the same time, 36.000 Indonesian workers working in various companies in South Korea.