East Kalimantan to hold int'l folklore, art festival this year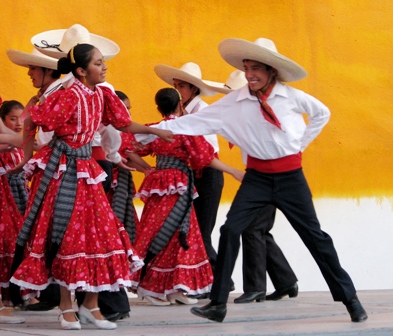 Jakarta (ANTARA News) - East Kalimantan will organize "Erau International Folklore and Art Festival (EIFAF)" in Tenggarong, Kutai Kartanegara District, East Kalimantan Privnce, from June 30 to July 7, 2013.
The festival will among other things feature "Erau" ceremony, an annual sacred ceremony held at the palace of Kutai Kartanegara Ing Martadipura Sultanate, the East Kalimantan tourism office said in a press statement on Sunday.
The folklore and art festival will also be highlighted with art and handicraft exhibitions, traditional sports competitions, and a bazaar.
The handicraft and arts expo called "Kutai Kartanegara Art & Craft Expo", will showcase works of arts such as handicraft, paintings and sculptures of Kutai Kartanegara and from other countries participating in the event.
Tenggarong City, the capital of Kutai Kartanegara regency, was once the administration center of the Sultanate of Kutai Kartanegara Ing Martadipura.
The arts festival will be held in conjunction with a gathering of CIOFF (International Council of Organizations of Folklore Festivals and Folk Arts).
CIOFF is an international non-governmental Organization (NGO) in formal consultative relations with UNESCO. Created in 1970, the duty of CIOFF is safeguarding, promotion and diffusion of traditional culture and folklore.
Around 215 representatives of eight countries have so far confirmed their participation in the event. The countries are Senegal, USA, Russia, Thailand, India, Turkey, Algeria and Egypt.
The Kutai Kartanegara district government, the local cultural and tourism office, and CIOFF expect to receive up to 250 representatives from 10 countries to participate in the cultural arts event.
During their stay in Tenggarong, EIFAF's participants will also perform traditional arts from their respective countries in different places, including at the main stage in Mahakam River side.
The participants will also able to watch the Dayak tribe's art performance at the Rumah Lamin arena on Kumala Island.
EIFAF representatives will also participate in a tree planting in the area of Kumala Island, and in Kutai traditional sports such as kelom panjang (clog), behempas bantal, belogo, enggrang, and other attractive traditional games.