Foreign investors buying state bonds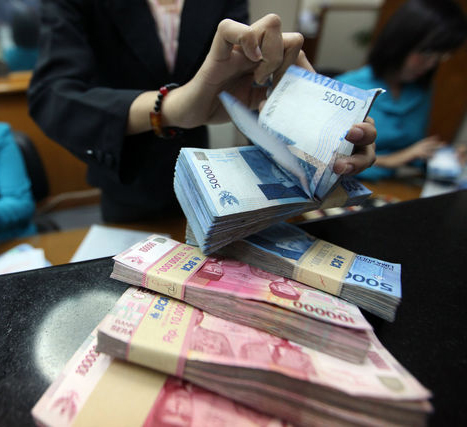 Jakarta (ANTARA News) - Foreign investors' interest in state rupiah-denominated bonds has continued to rise in line with increasing yields reaching a record level this month.
Economic observer Gundy Cahyadi said here on Thursday the Inter-Dealer Market Association (IdMA) index had shown state IDR-denominated bonds had continued to rally in February.
"Overall price returns have also made the highest record. At the same time we have also seen how foreign portfolio investment rose again this month," the economist from OCBC NISP Bank said.
The yield of the state bond in January 2012 was recorded at 113.4 points while in December 2012 at 117.7 and this month at 117.97.
Foreign bond ownership in January 2012 meanwhile reached 32 percent and in December 2012 32.9 percent and this month 33.5 percent.
Gundy said the hike showed that the flow of portfolio investment to the state bond market had remained at a positive level since September 2012 or in the past six months.
He said the increase in the yield and investors' interest was driven by the rupiah exchange rate that had continued to be pressured due to the country's balance of trade which remained deficit and the fact that world economic conditions had not yet recovered.
"Why foreign investors' interest in the state bond has remained high because the world's liquidity is still very high especially driven by the world's central banks that continued impressing to be accommodative," he said.
He said the total value of the financial balance of main central banks such as the Fed, the European Central Bank, the Bank of England and the Bank of Japan had continued to rise recently giving them bigger courage to seek higher yields.
"The Indonesian government bond is one of the assets that has been considered attractive, moreover the rate of inflation in the country is still very low to make the real interest rate remain within a positive territory unlike that in most of the advanced countries right now," he said.
He said the desire to buy the government bond was projected to remain strong in view of the huge liquidity in the world and the low inflation rate in Indonesia.
"In theory if the domestic inflation is moving up the yield of the government bond must also rise to maintain the real interest rate to remain at the same level," he said.
With regard to that Gundy said there had been signs that underlying inflation pressures had started to increase due to inflation in the food group that has started to rise and stories about natural gas price hikes and possibly oil prices later as well which is still open.
"Our prediction is the rate of inflation this year will remain at between 6.0 and 6.5 percent above the government's target set at 3.5 to 5.5. percent and last year's average of 4.3 percent," he said.