Batam sets investment target of US$350 million for 2013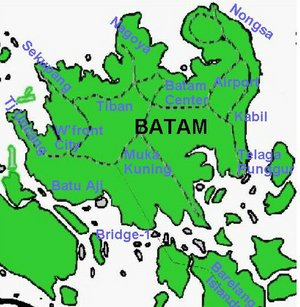 Batam, Riau Islands (ANTARA News) - The Batam Free Trade Zone (FTZ) authority has set itself the target of attracting 90 foreign investors in 2013 with total investment of US$350 million, spokesperson Ilham Eka Hartawan said here on Monday.
"We are optimistic that the target can be achieved, considering foreign investment in Batam last year reached US$300 million, well above the target of US$200 million," he said.
Ilham explained foreign investment in Batam is mainly dominated by investors from Asian countries such as Singapore, Malaysia, South Korea, China and Japan. However, he added that the Batam authority wants to promote its investment potentials to investors in the United States, Europe and Africa.
Among the sectors in Batam that have so far attracted foreign investors are electronic industry, manufacturing industry, shipping industry and supporting industry for oil and gas production.
Last year, the Batam authority approved investment proposals from 48 foreign companies and expansion proposals from 13 foreign companies. In total, 89 new companies planned to invest US$208,566,500 in Batam last year, up from US$103,081,403 a year earlier.
Batam is an island with a population of about 1.153.860 people living in a land area of 715 square kilometers. Batam is considered as a strategic area for international trade as it is located about 20 kilometers off Singapore's south coast.