News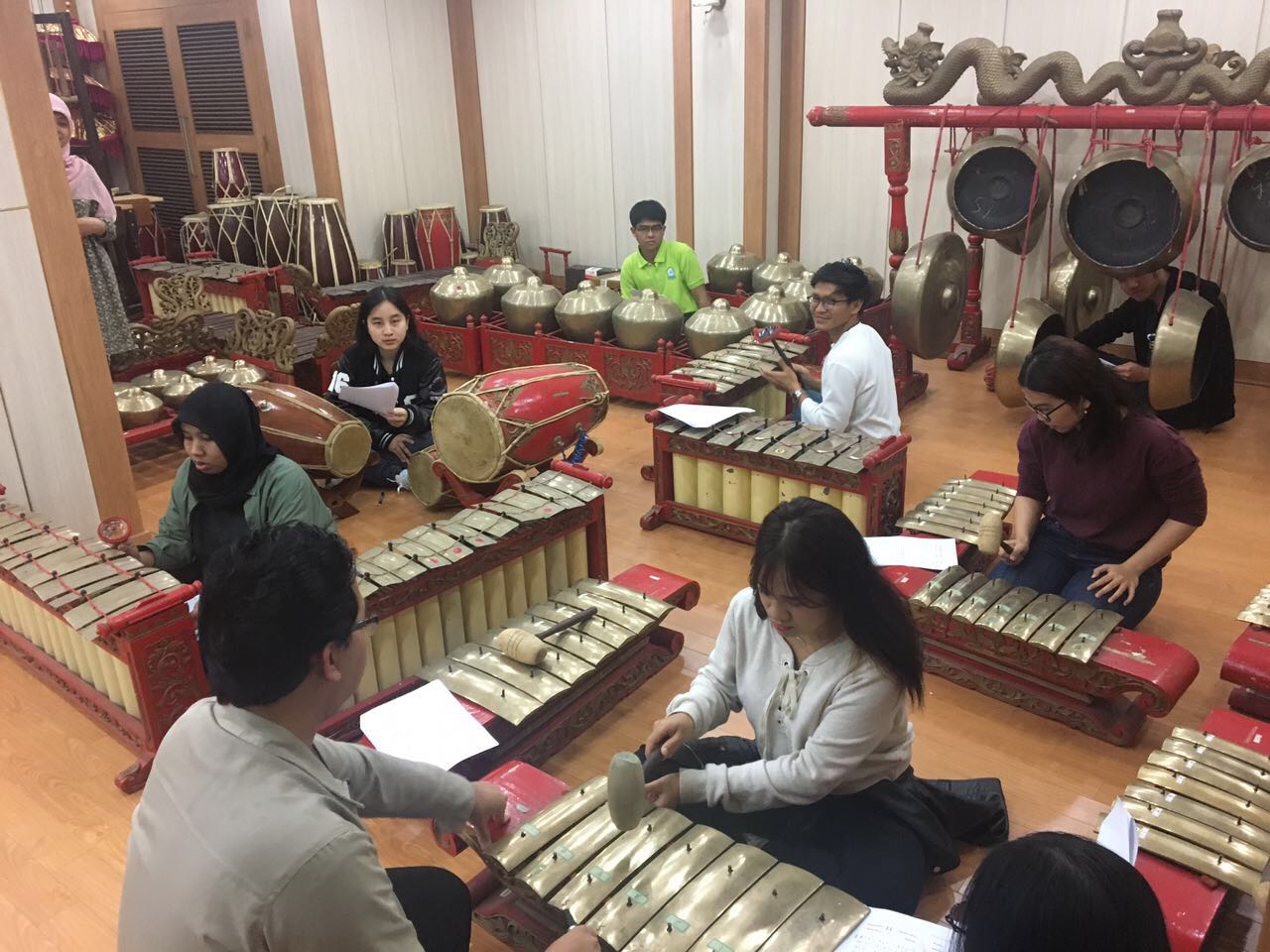 After having success with the gamelan class which opened to the public on May 13, 2017, the Embassy of the Republic of Indonesia in Seoul (KBRI Seoul) is set to open a special Javanese gamelan class for South Koreans.
This new program is introduced by Education, Social Culture, and Public Diplomacy Affairs of the Embassy of the Republic of Indonesia in Seoul after learning the growing interest of South Korean youths towards Indonesia. Starting in the middle of next month, some of the participants are expected to start the practice of playing gamelan music.
"There are a lot of South Korean youth who have received scholarships in Indonesia and taking Indonesian Language program at various universities in Korea. They are all thirsty to learn more about Indonesian culture," said Ambassador Umar Hadi.
Based on Indonesia Embassy's records, since 2009 there have been at least 196 Korean youth who have received Indonesian language and culture education through Dharmasiswa scholarship. They are scattered all over the country.
According to Sugianto, the coach of gamelan at KBRI Seoul, there are already 5 Koreans who apply for the gamelan courses. One among them is a professor and lecturer of traditional Korean music at Chonnam National University. The Embassy hopes that the first phase will be followed by 15 Korean participants. As the course progress forward, participants will also learn to collaborate gamelan with modern music.
Given the large number of Koreans who are interested in Indonesian culture, the Embassy will intensify gamelan courses and discussions about Indonesian culture. The Embassy also hope to work together with the local government in Indonesia to introduce Indonesian Culture.
Since the arrival of the gamelan coach from Indonesia six months ago, the Indonesian Embassy in Seoul has conducted regular gamelan exercises with Indonesian citizen in Korea. They have even appeared several times on the official event of Government of the Republic of Korea.
Ambassador Umar Hadi has given a name for the gamelan group at the Embassy with the name "Laras GARIS". The word "Larasl" has the meaning of the tone or sound of music, while the word "GARIS" stands for "Gamelan KBRI Seoul". Thus, the name of Laras GARIS group is an interpretation of the beautiful tones of the Embassy of the Republic of Indonesia in Seoul. ()