News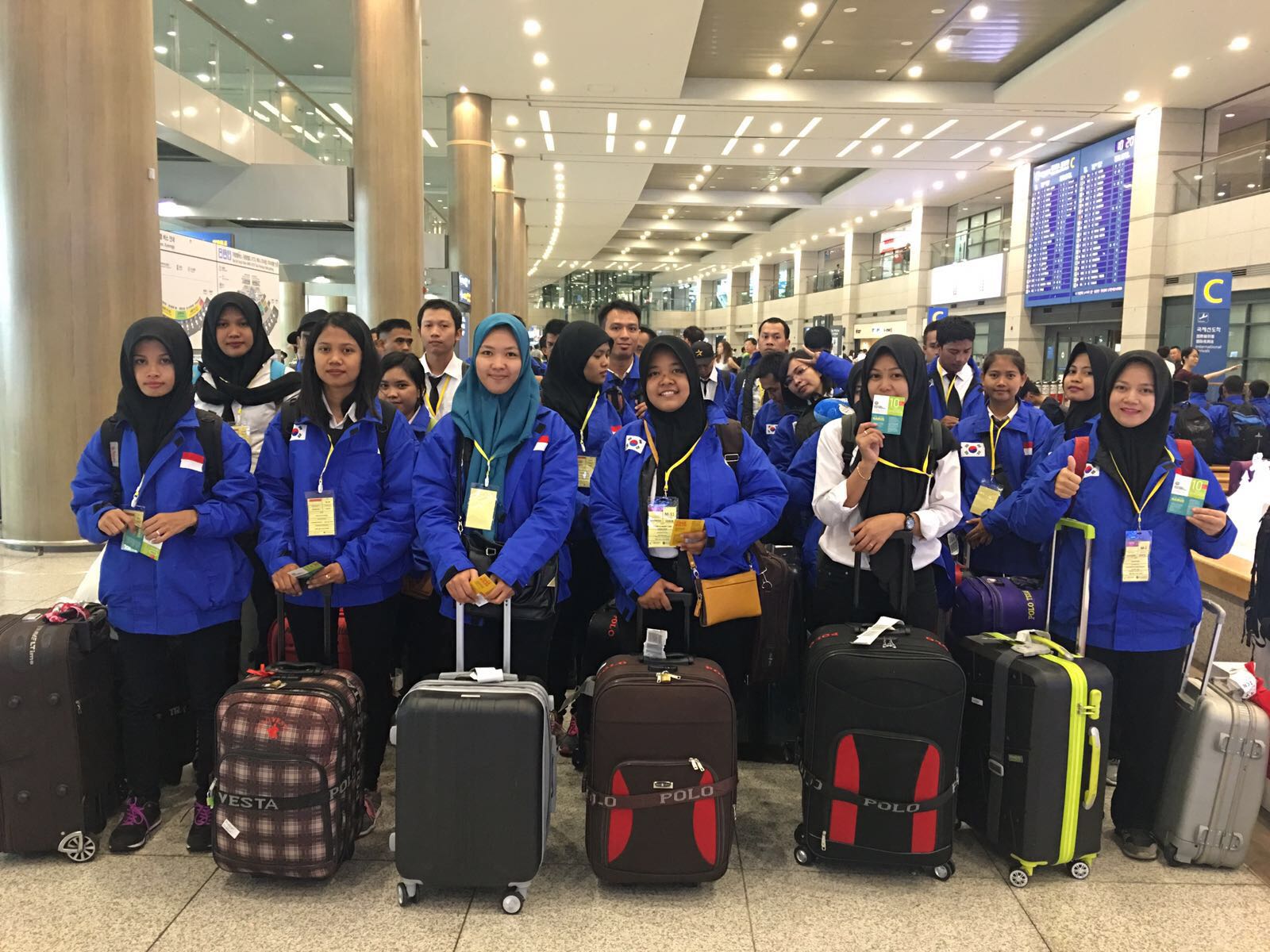 The public service has become the commitment of the IndonesianGovernment. Hence, the Indonesian Embassy in Seoul is trying to improve its service by assigning an Immigration Attaché.
In the inauguration ceremony of the Immigration Attaché, Mr. Sugito at the Indonesian Embassy in Seoul on 31July 2017, Indonesian Ambassador Umar Hadi emphasized the importance of citizen protection and service by compiling an accurate database of Indonesian citizens. Thus, the services and policies can be in line with the target and avoid inefficiency.
"Out of approximately 40,000 Indonesian Citizens in South Korea, 36,000 are workers with their education levels starting from junior high schools to undergraduates, and scattered almost evenly across South Korea.Thus, it needs to establish an appropriate system of services and facilities respecting to the conditions of Indonesian citizens in South Korea,"he said.
The existence of Immigration Attaché at the Indonesian Embassy in Seoul also will be the initial step of enforcing the Immigration Managementand Information System (SIMKIM), as it is also applied in someIndonesian representatives abroad. SIMKIM is a systemwhich is built to improve the service and quality of travel documents so that it becomes more secure and in accordance with the international standards. A good quality of travel document will give assurance forthe passport holders in traveling abroad.
It is realized that the implementation of SIMKIM will cause changes in procedures, time and quality of work compared to the procedures previouslypracticed. Therefore, it is necessary to carry out the socialization and information dissemination to Indonesian citizens in South Korea about the benefits and significance of SIMKIM as an effort to improve the citizen service and protection.
"Bymaking a comprehensive planning and collaborating with all parties, challenges and problems can be resolved," added the Ambassador.
Since 2014, the Indonesian Embassy in Seoul has implemented an online system for passport extension and visa application. In addition, since last year the applicationfor citizen protection has beenintroduced which is called M KBRI Seoul. Both services have been provenfor giving good quality of services with a public satisfaction level above 80 percent.