News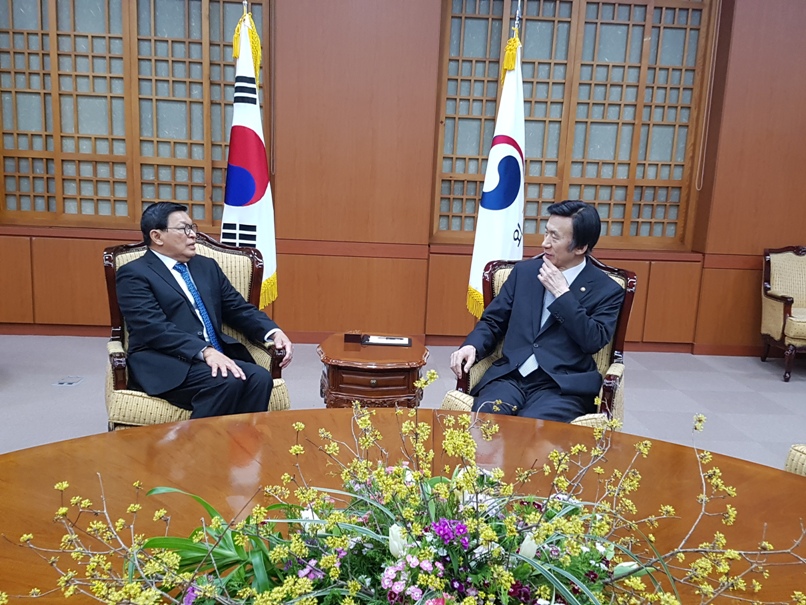 Indonesian Ambassador John A Prasetio met Korean Minister of Foreign Affairs Yun Byung-seat the Office of Ministerto conclude his ambassadorship on Thursday (1/26).The meeting has taken place in a very warm environment.
Minister Yun acknowledged that during the state visit of President Jokowi, Indonesia and ROK have agreed on many areas of cooperation that strengthen bilateral relations. "This great achievement will only possible with the support of Ambassador John A. Prasetio", said Minister Yun.
On the other hand, Ambassador Prasetio conveyed gratitude and appreciation for the strong support and cooperation of ROK Government. These enable cooperation between two countries develop and progress in various sectors.
Minister Yun noted that Indonesia is very good friend of Korea. There are many cooperation at bilateral, regional and global fora. Minister Yun sees the relations of Indonesia and ROK today as "the most close cooperation, particularly during the Nuclear test and other provocation of North Korea, Indonesia has expressed strong condemnation on this."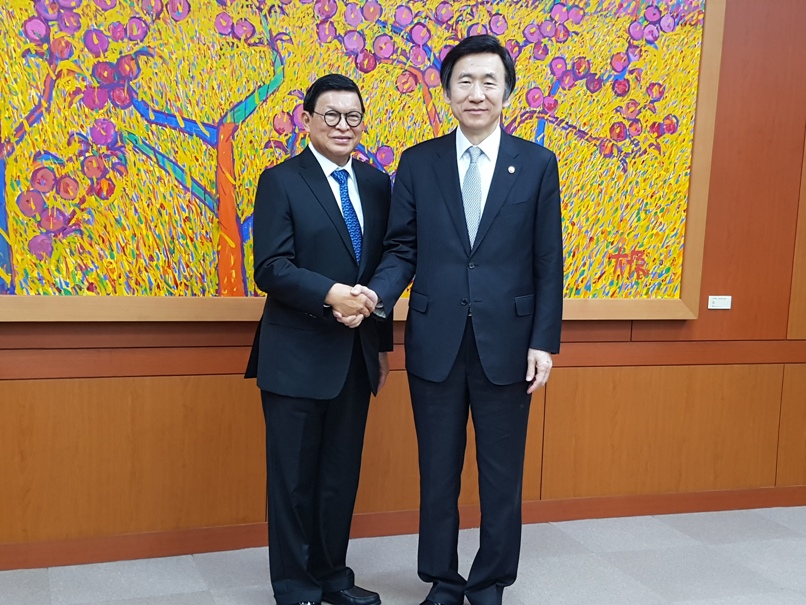 Ambassador John and Minister Yun noted that a number of Korea companies actively expand their investment in Indonesia such as POSCO, LG, Lotte Chemical, Hankook Tire, etc. Meanwhile, Shinhan Bank will launch its business in Indonesia on 6 February this year.
Minister Yun noted the successful visit of the Speaker of National Assembly to Indonesia recently. Furthermore, Indonesia and Korea will have Strategic Dialogue in Indonesia on 6-7 February at Vice Minister of Foreign Affairs level. On 13 March MOTIE Minister will visit Jakarta and have bilateral meeting with his counterpart.
Ambassador Prasetio will complete his four and a half-year tenure in Korea and will return to Indonesia at the end of January.He said he would "take it easy for a while," before returning to the private sector. Before Korea, Ambassador Prasetio was the chairman of CBA Consulting Group and a board member of Bank Permata as well as an advisory panel member of Procter and Gamble Indonesia, Crowe Horwath Indonesia and Mitsui Indonesia. (*)