News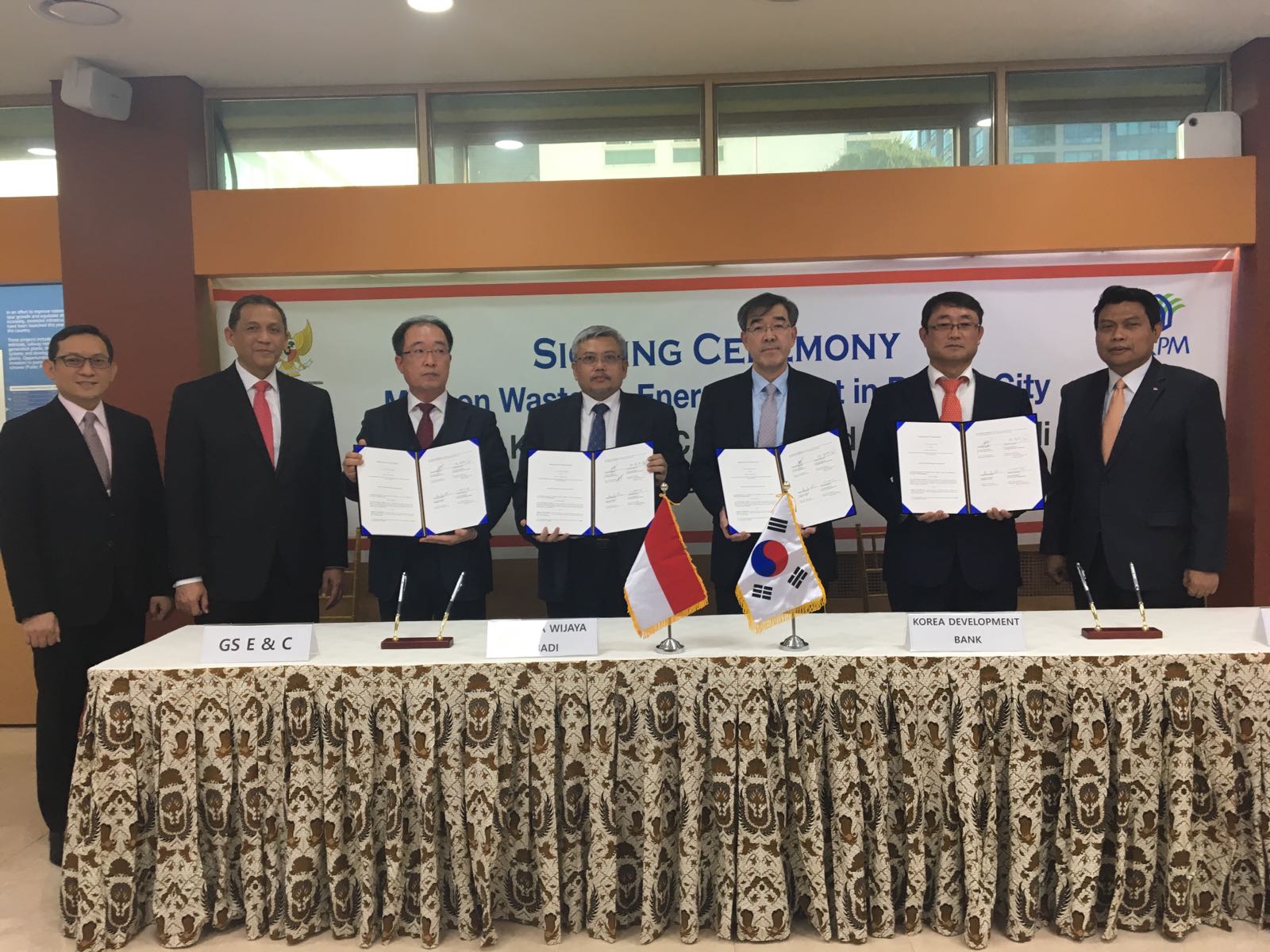 South Korea and Indonesia agreed to start the project of processing waste to energy in the laystall ofBantar Gebang in Bekasi. Their agreement waselaborated in the MoU on Waste to Energy Project that was signedon Friday (9/12) in the Indonesian Embassy in Seoul.
The MoU was signed by South Korean consortium and PT NW Abadi, a domestic company concessionaire of waste-to-energy in Bekasi, West Java, and witnessed by the Deputy Ambassador to the Republic of Korea Cecep Herawan.
The four parties to sign this MoU were Jun Young Sam (Executive Director of Capital Market Division KDB), Hyun Moon Sik (Chairman of KORBI), Jun Young Doo (Vice President of Environment Division GS E & C), and Teddy Sujarwanto (Managing Director of PT NW Eternal).
Both parties agreed that the South Korean consortium would be responsible for financing facilities, project management and construction. Meanwhile, PT NW Abadi would be responsible forthe integration system and waste-to-energy technology (WTE).
The construction ofWTE facilities in Bekasi, West Java, would be started in February 2017. With the planned total investment of US $ 120 million, this project is going to be the first facility to process waste-to-energy in Indonesia with the capacity to generate34.6 MW of energy.
The potential of garbage yielded in Indonesia reached 184,000 tons per day (2015). The garbage from Bekasi alone was 1,500 ton per day, in addition to the 7,000 tons ofgarbage from Jakarta that wasdumped in Bekasi (Bantar Gebang laystall) each day. In totalthere was approximately 8,500 tons of garbage piled up in Bekasi every day.